Carmel Utilities' Scott Campbell on his utility's Initiative of the Year win
Scott Campbell has seen a lot of changes come to his City of Carmel in the 19 years he's been working there—a lot of changes—but one particular change brought him and the City the Oracle Energy & Water Initiative of the Year Award for 2023, and he couldn't be more proud of that. For a man who doesn't like the spotlight, Scott sure has earned a lot of them—big, bright, and shiny ones that are so bright you have to shade your eyes.
One of those spotlights came because of that Initiative of the Year award, and Scott found himself staring down a video camera one lovely March afternoon in San Diego to tell our software partner Oracle and their audience all about his award, his project, and how it all came together for his team.
Now this is, by far, not the first spotlight for Carmel Utilities, which has been hard at work supporting their city's municipal elements for more than 90 years. Their forward-thinking (and forward-planning) work has garnered them numerous awards on GIS investments, environmental stewardship, and meritorious service from organizations such as the Groundwater Foundation, the American Water Works Association (AWWA), and the EPA.
But this particular award this year from Oracle Energy & Water taps into Campbell's area of specific focus: He's the manager of customer service and billing. And for this particular project, the utility sought a digital transformation to completely reinvent its billing and metering systems and build upon its overarching innovation charter.
"The opportunity to innovate—truly innovate—by moving my utility into the future with Oracle CCS, MDM, and OFS was an exciting challenge for us," Scott told his interviewer and his audience. "We came from a 20-year-old legacy system that really served us well, but everything was manual. Metering has changed. The customer has changed. Technology has changed. That's what brought us to Oracle and to ESC Partners. It's time for us to change, too."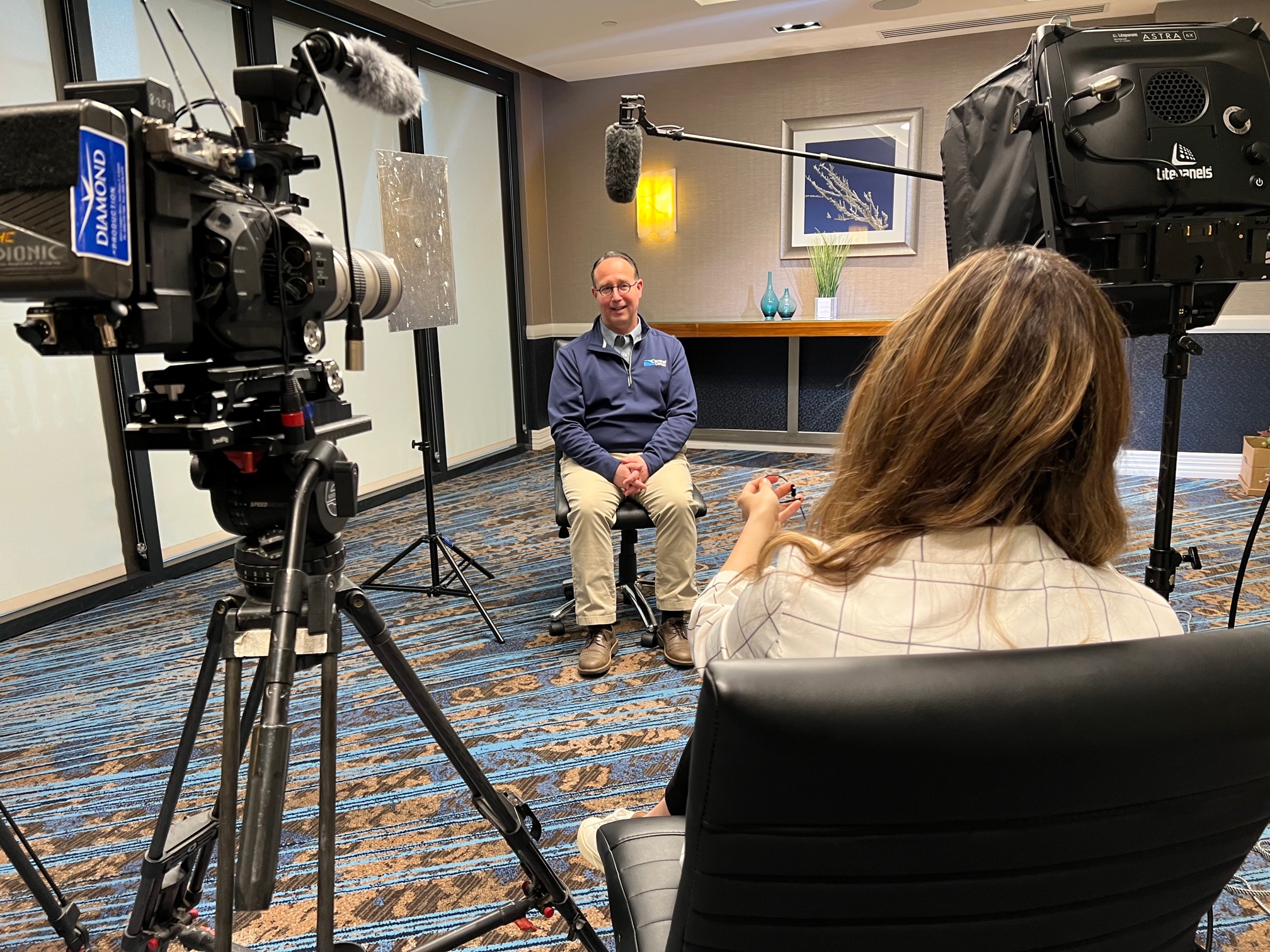 And change is certainly in the mix for this project, which will:
decrease employee time bogged down in old process
transition the utility into the cloud for future expansions and planning
make customer service both easier on the utility team and more in-depth and transparent for the end customer
answer growing requirements around meter data management
prep Carmel for SaaS-focused future-proofing
"Future-proofing is so key to this project," Scott said. "We can now plan for customer services we don't currently have, like leak notification. That one is a gamechanger, as we currently read once a month. So, if the customer has a leak early in the month, he/she may get a very large bill before anyone notices anything amiss. Now, we'll be able to notify people early about leaks, making us good environmental stewards with our water and more empathetic to customer billing situations, too. So many times we've heard from customers with leaks who said, 'Why didn't you let us know?' Well, to be honest, at that time, we didn't know either. Now we will. Now we'll know."
While Scott and his team are certainly excited for the SaaS future that awaits them, right now, they're taking this project one step at a time, approaching each sprint with the full attention of the team and their support system at ESC Partners, one of the utility's strategic partners in this project.
"ESC really developed a relationship with us," Scott added. "From my perspective, relationships are everything. We knew we'd be in good hands with Oracle and ESC."
To view the full interview with Scott, just click here.
ABOUT CITY OF CARMEL UTILITIES:
Carmel Utilities, a municipally-owned utility managed by the City of Carmel, Indiana, provides water, wastewater, and trash service to both households and businesses in a city often named one of the best places to live in America.
Innovation is at the heart of both the city itself and the utility services folded within. The city has established a gold medal park system, a thriving entertainment community, and one of the most favorable business environments around. (In fact, more than 125 corporate headquarters call Carmel, Indiana home.)
ESC Partners is building #smartcities from #utilities work to #publicworks with solutions in the #Oracle Cloud. Let us show you how your city can be #hometownSMART today. Just send us a note via the contact form, and we'll circle back within 48 hours. Or contact us anytime on FB, x/Twitter, or LI. You can click through directly from the icons on the footer of this page.
---
Related Content
The acting head of projects reveals her utility is at a crossroads.

Utiliprise can bring your utility team true peace of mind.

Our VP of Latin American delivery reveals tips & tricks from a project.