Create a smooth unified experience for your customers & your team with ESC PARTNERS UTILIPRISE
ESC Partners' UTILIPRISE offers smarter, easier data interconnections in a modular package adaptable to the size and scope of your utility's needs and growth requirements. With coverage from our in-house certified software analysts & delivery experts plus software support from Oracle's Energy & Water industries team, you can hand over the management of customer, meter, and asset data today for true peace of mind.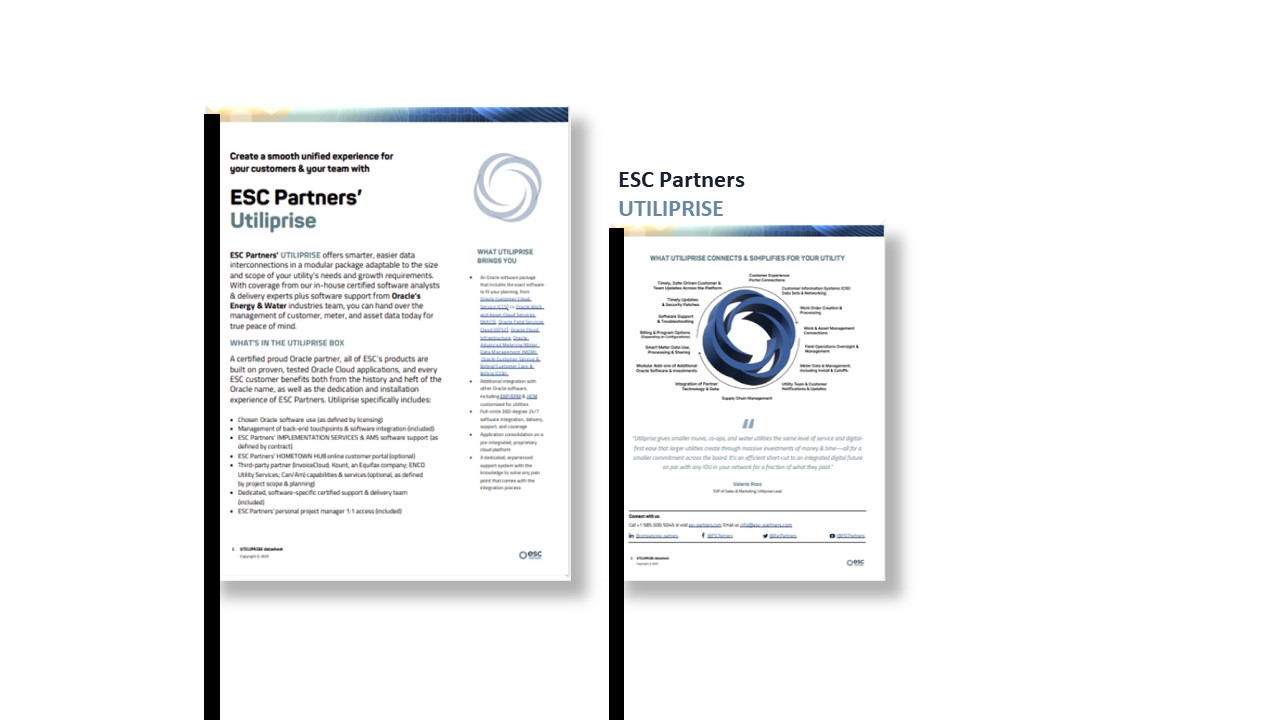 WHAT'S IN THE UTILIPRISE BOX
A certified proud Oracle partner, all of ESC's products are built on proven, tested Oracle Cloud applications, and every ESC customer benefits both from the history and heft of the Oracle name, as well as the dedication and installation experience of ESC Partners. Utiliprise specifically includes:
Chosen Oracle software use (as defined by licensing)
Management of back-end touchpoints & software integration (included)
ESC Partners' IMPLEMENTATION SERVICES & AMS software support (as defined by contract)
ESC Partners' HOMETOWN HUB online customer portal (optional)
Third-party partner (InvoiceCloud; Kount, an Equifax company; ENCO Utility Services; Can/Am) capabilities & services (optional, as defined by project scope & planning)
Dedicated, software-specific certified support & delivery team (included)
ESC Partners' personal project manager 1:1 access (included)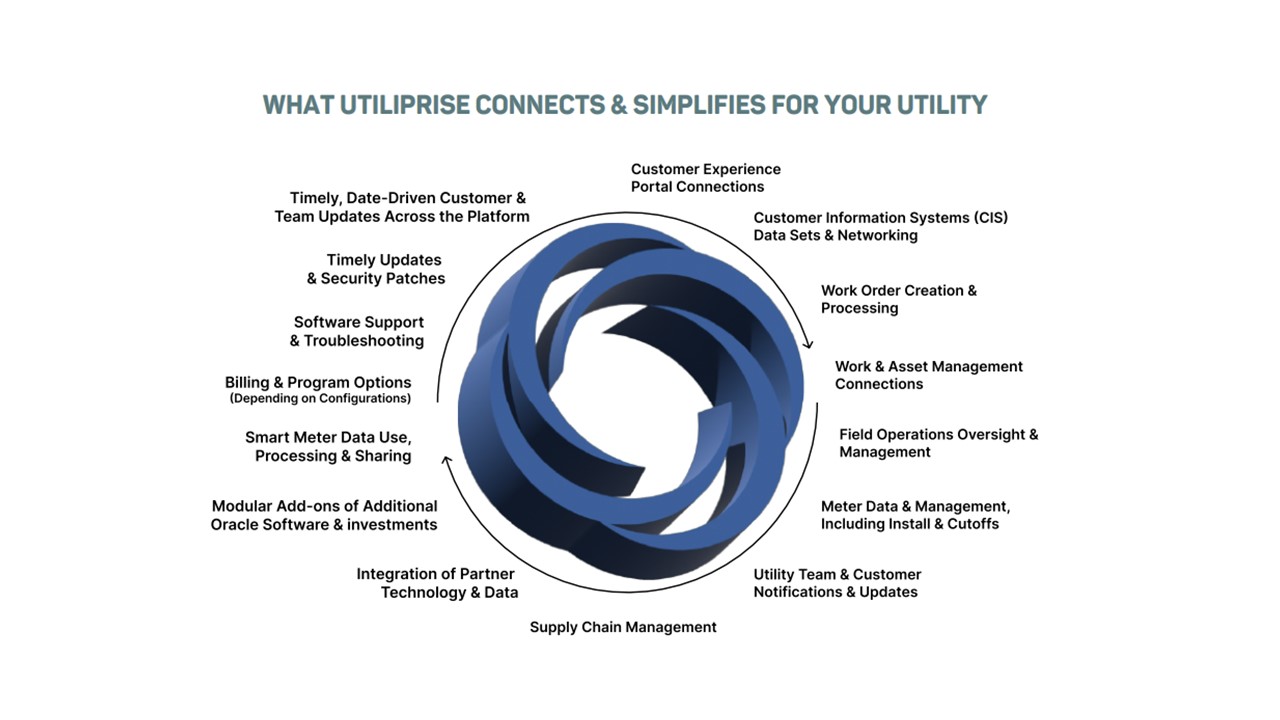 WHAT UTILIPRISE BRINGS YOU
Full-circle 360-degree 24/7 software integration, delivery, support, and coverage
Application consolidation on a pre-integrated, proprietary cloud platform
A dedicated, experienced support system with the knowledge to solve any pain point that comes with the integration process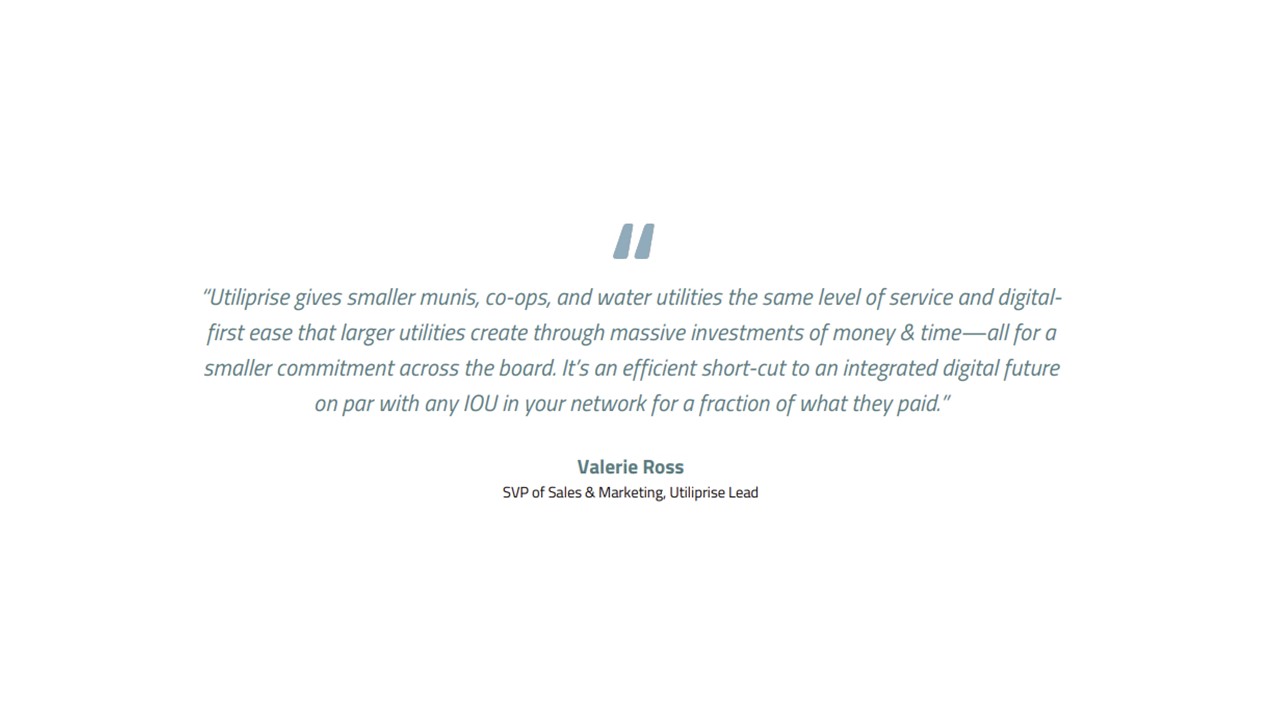 ESC Partners is building #smartcities from #utilities work to #publicworks with solutions in the #Oracle Cloud. Let us show you how your city can be #hometownSMART today. Just send us a note via the contact form, and we'll circle back within 48 hours. Or contact us anytime on FB, x/Twitter, or LI. You can click through directly from the icons on the footer of this page.
---
Related Content
Our VP of Latin American delivery reveals tips & tricks from a project.

Take a look at this short overview of the company's sustainability efforts.

We discuss project details and the joys of living in such a smart city.